Great class again lead by our 'master-teacher' Denise Pope.
Housekeeping

Group sites – arrange a meeting
Write your Curriculum Rationale (see photo)
Be aware of your site's ideology for curriculum construction
1 to 2 pages – max 3 pages

Definition of Understanding

Being able to explain it
Apply underlying concepts onto other situations or disciplines

Has to be hands-on but even more so minds-on
During class we practiced create "Essential Questions" and "Essential Understandings" for a hypothetical lesson on the US Bill Of Rights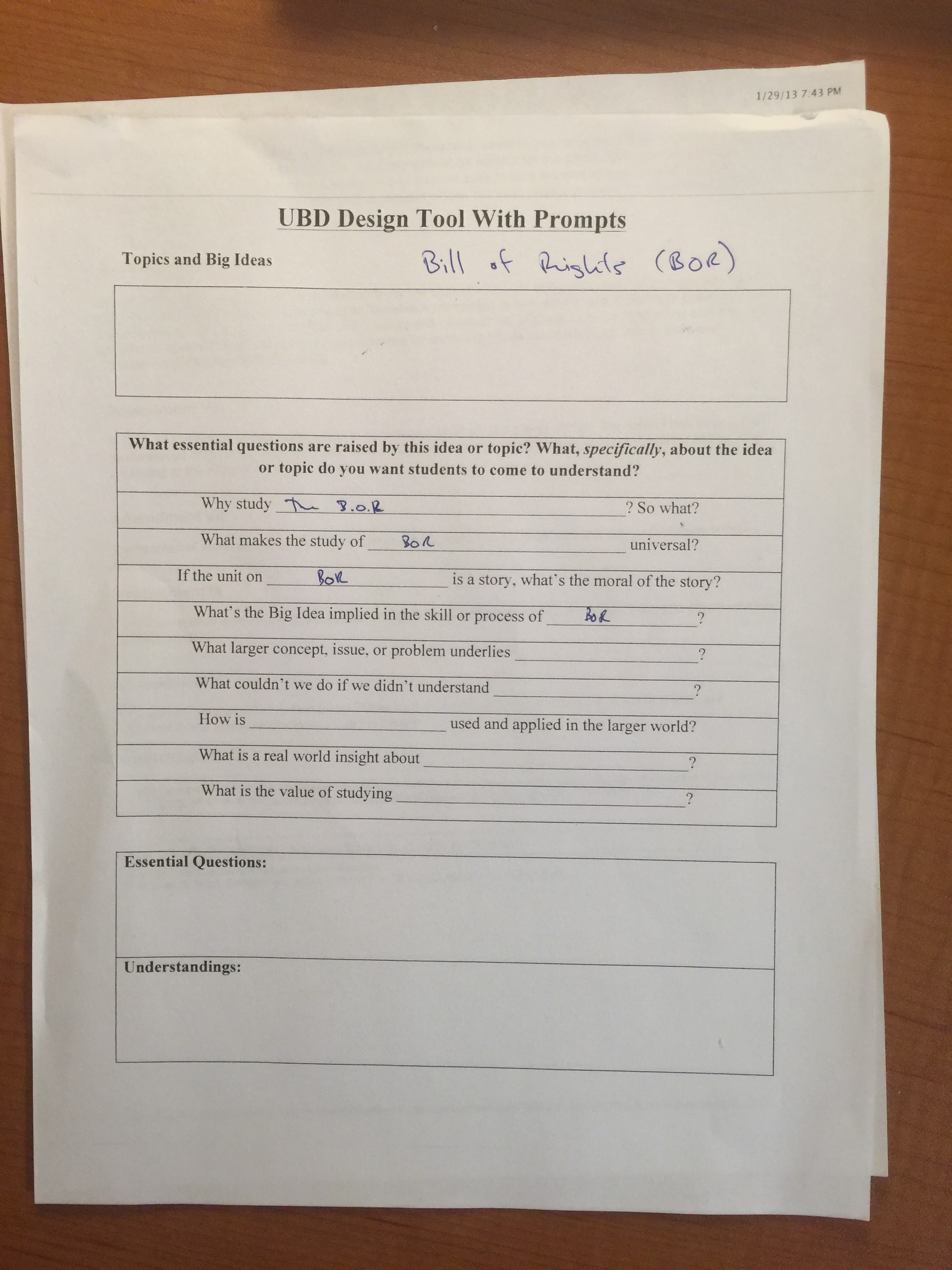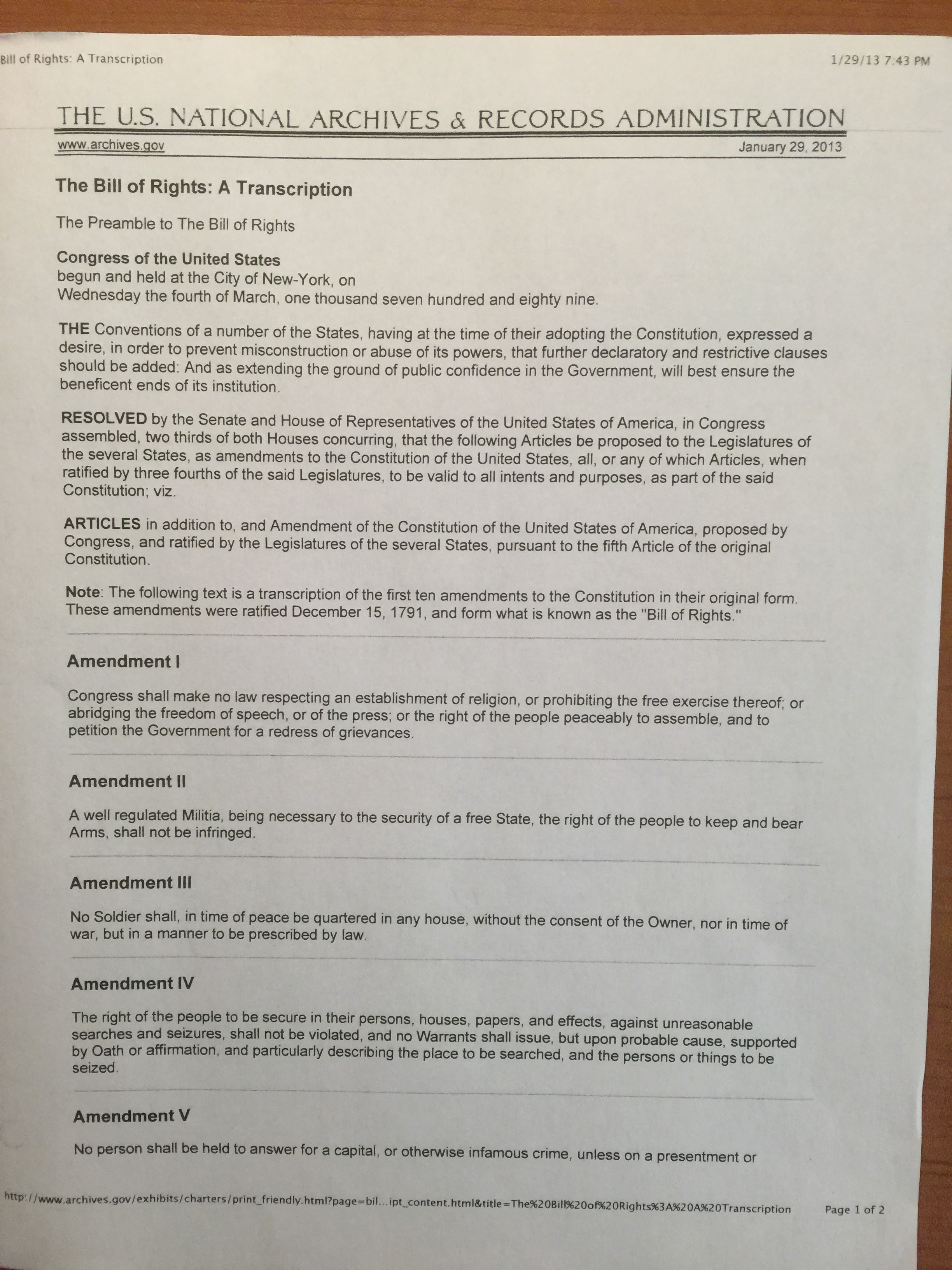 ---
Assignment for next week – Curriculum Rationale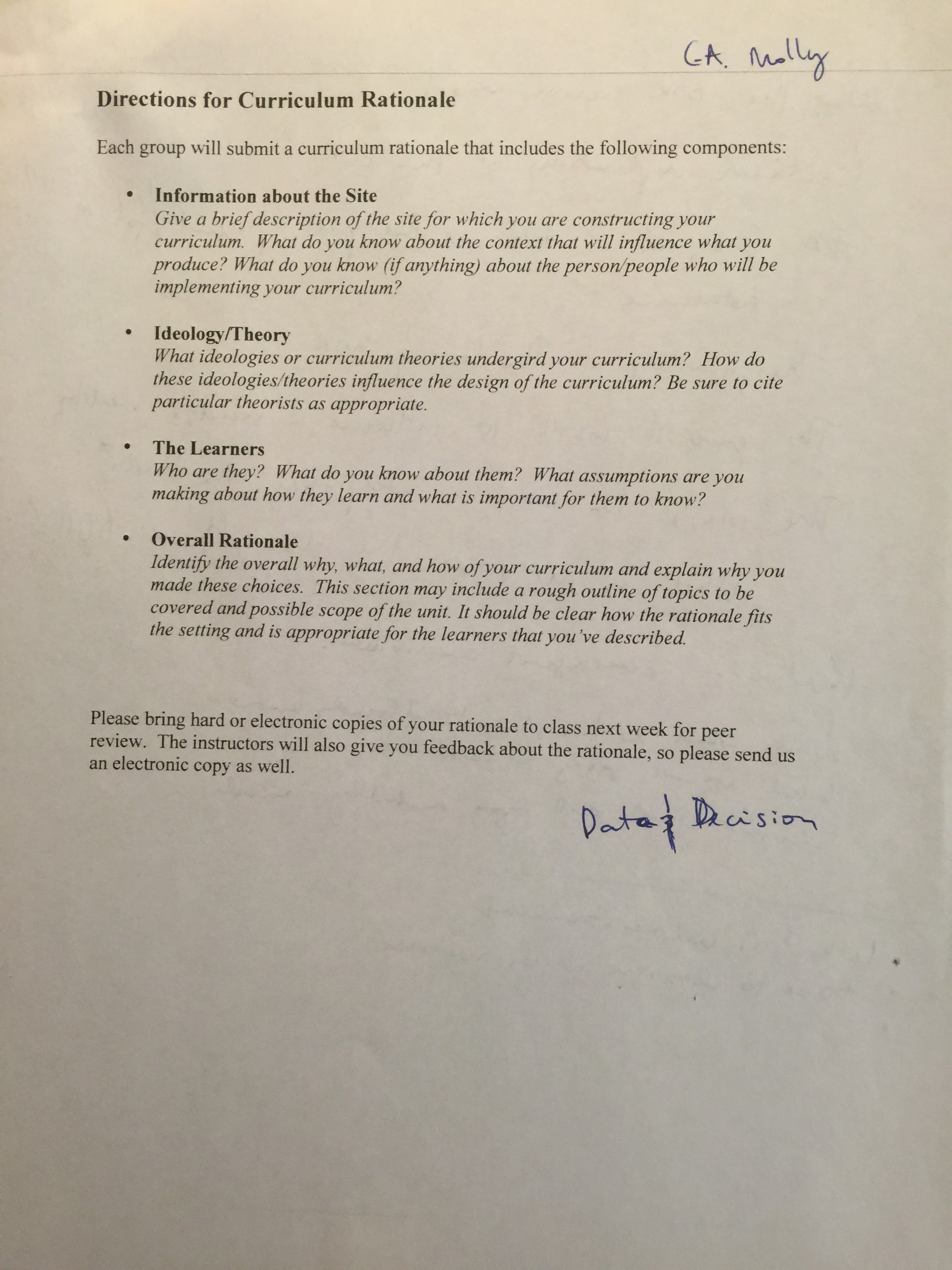 After class our group (Celine Zhagn, Lisa Jiang, Mohamad Haj Hasan) went to speak to Allison O'Hair from the Graduate School of Business (GSB). She is helping redesign their Data and Decisions course for next winter incorporating a blended-learning approach. It is a perfect opportunity for us the help design a curriculum at its conception.