SkyMall Prototype – Lucas & Omair, Jan 2016
Initial Brainstorm
Use iRobot-Create2 (Romba without cleaning stuff) to make a modern day LOGO Turtle

SkyMall product – add on for the Romba

Attach pen to draw on the floor.

Attach Tide Stick to clearn in up!

Attach a Pez Dispenser to attract your kids to the dinner table!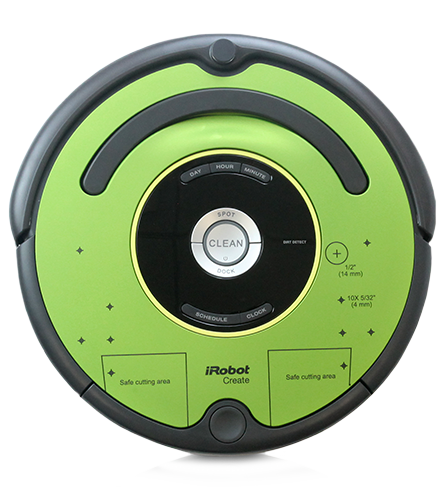 Items:
Roomba

Arduino

Bluetooth module for Arduino

iPhone App with LOGO

iOS Bluetooth communication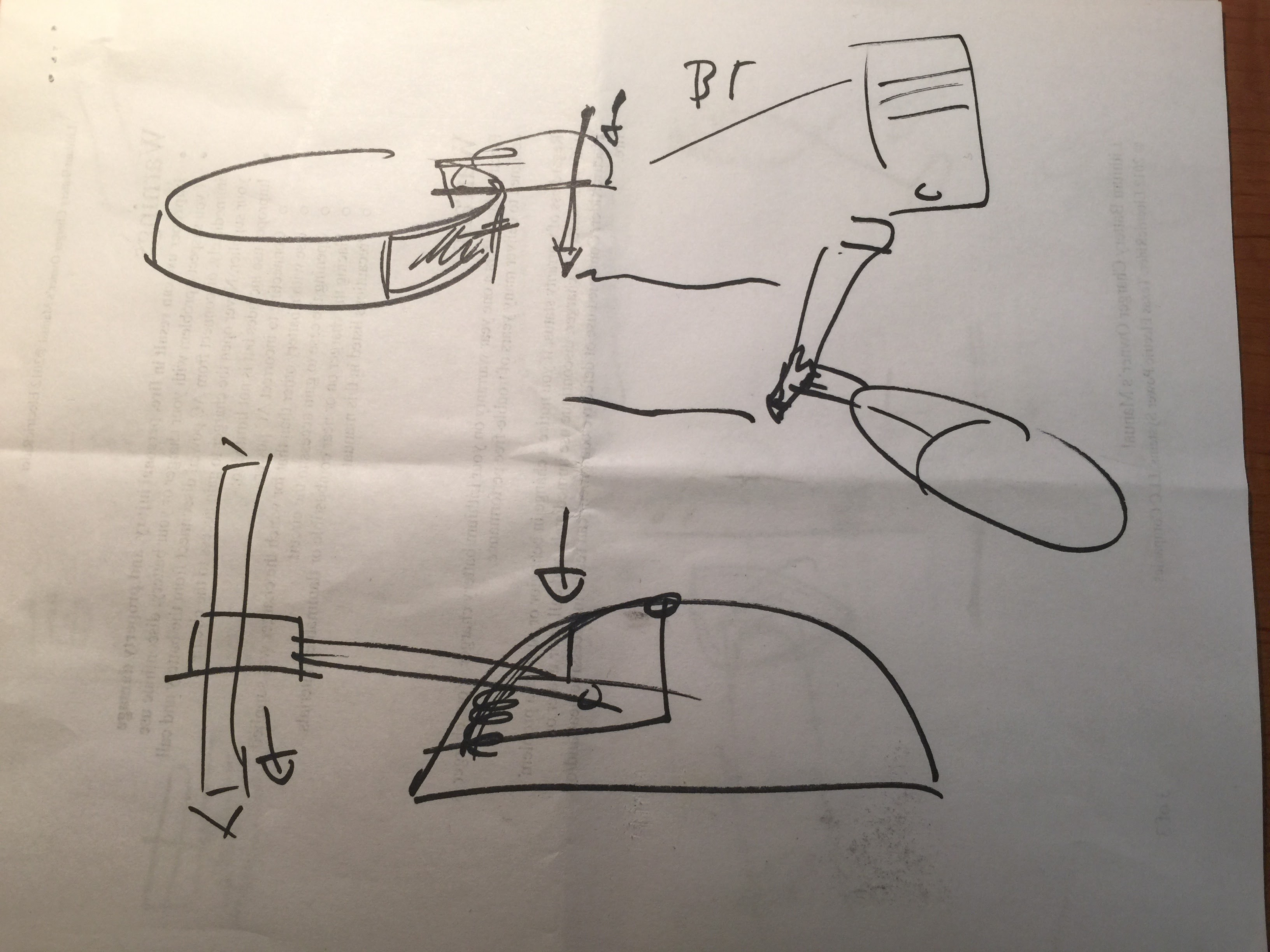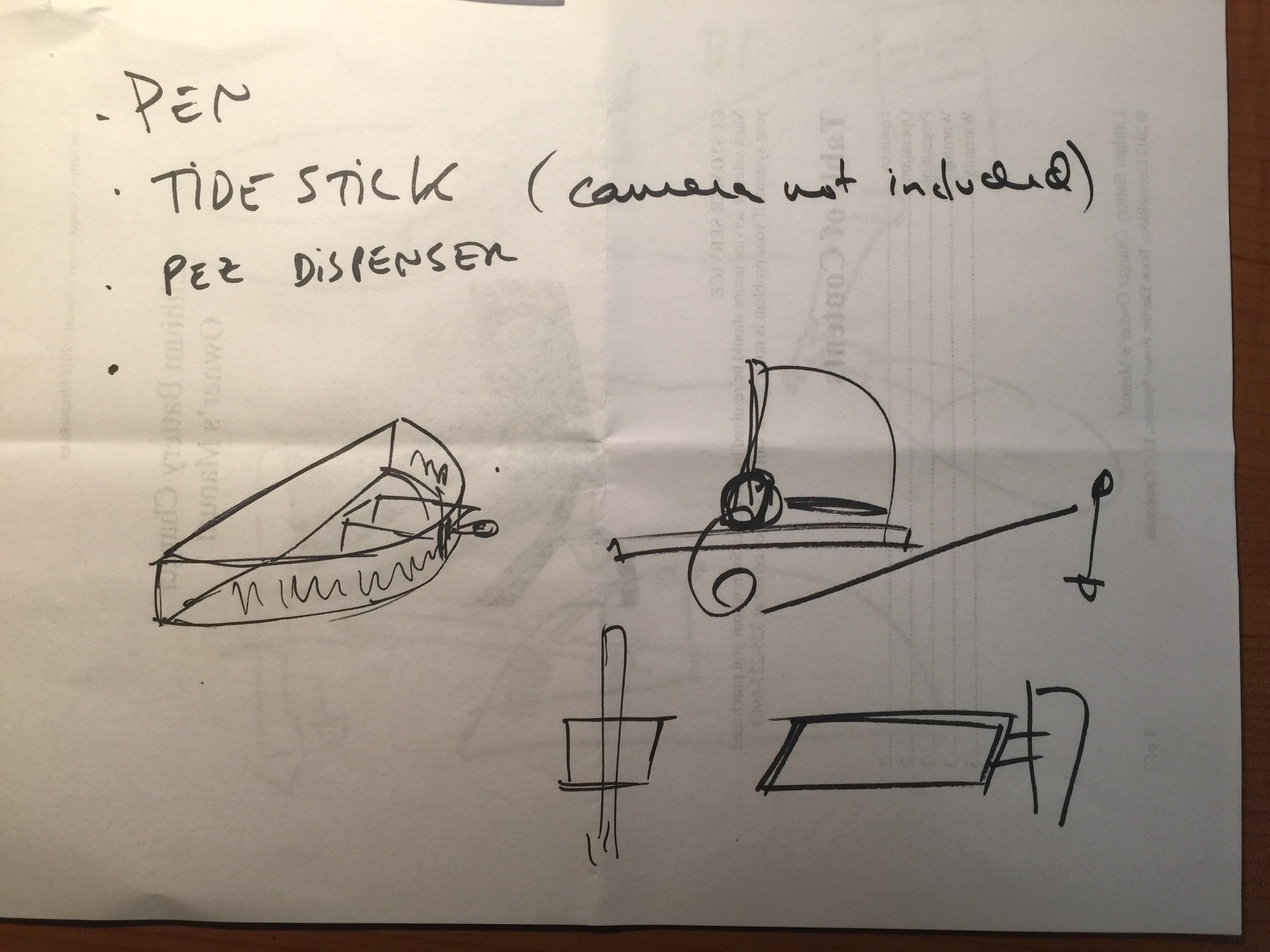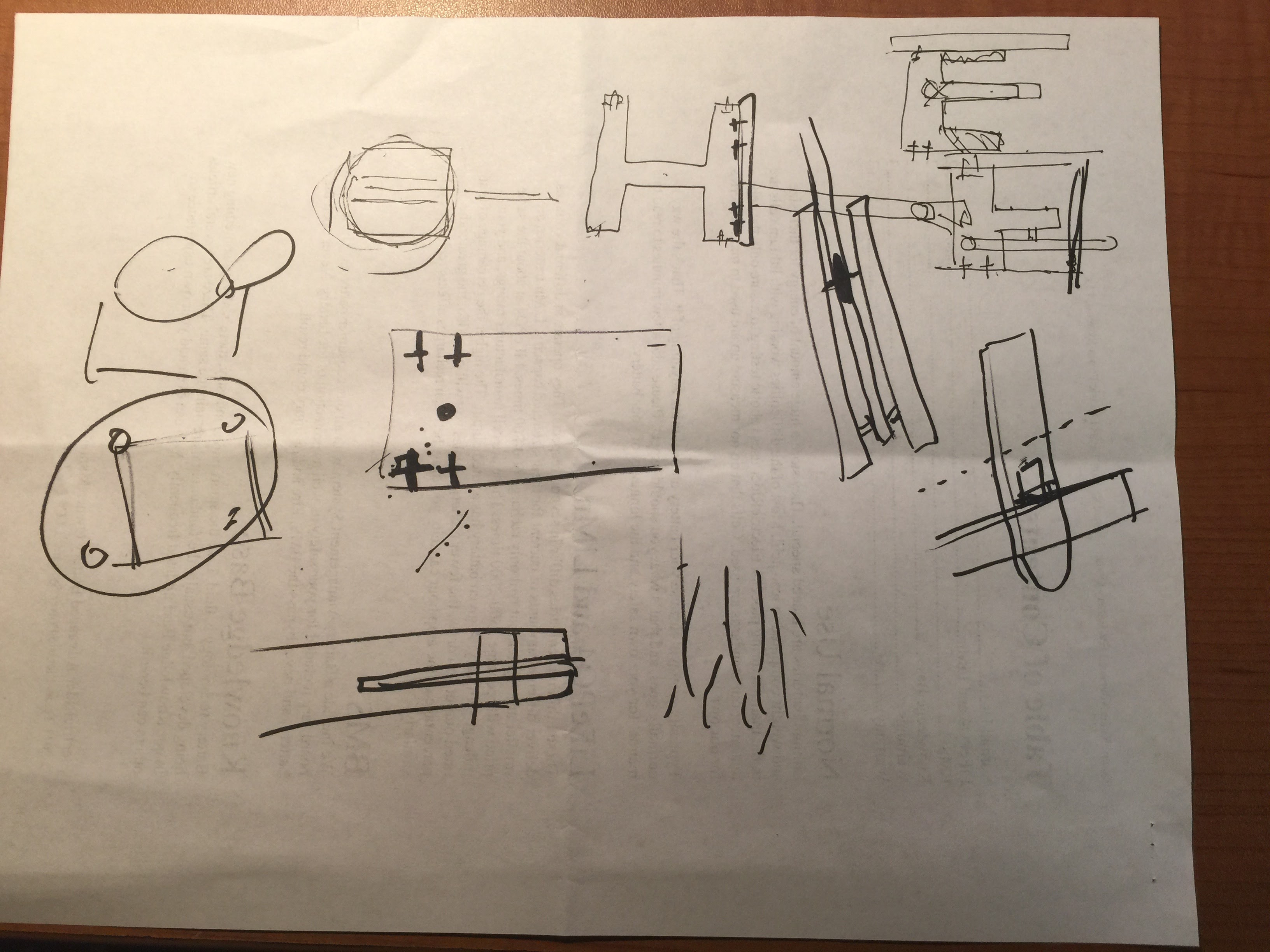 Initial division of Labor
Lucas
3D Model

Initial prototyping
Omair
2D layout for Laser Printer from 3D model

'Marketing' for the SkyMall product (name & slides)
3D Model First Run
Prototype to show in class – final product would be 3D printed and fully automated by grabing pen and putting the pen up and down.