Reading:
Wiggin & McTighe's (1998) Understanding by Design Chapter 1
Notes: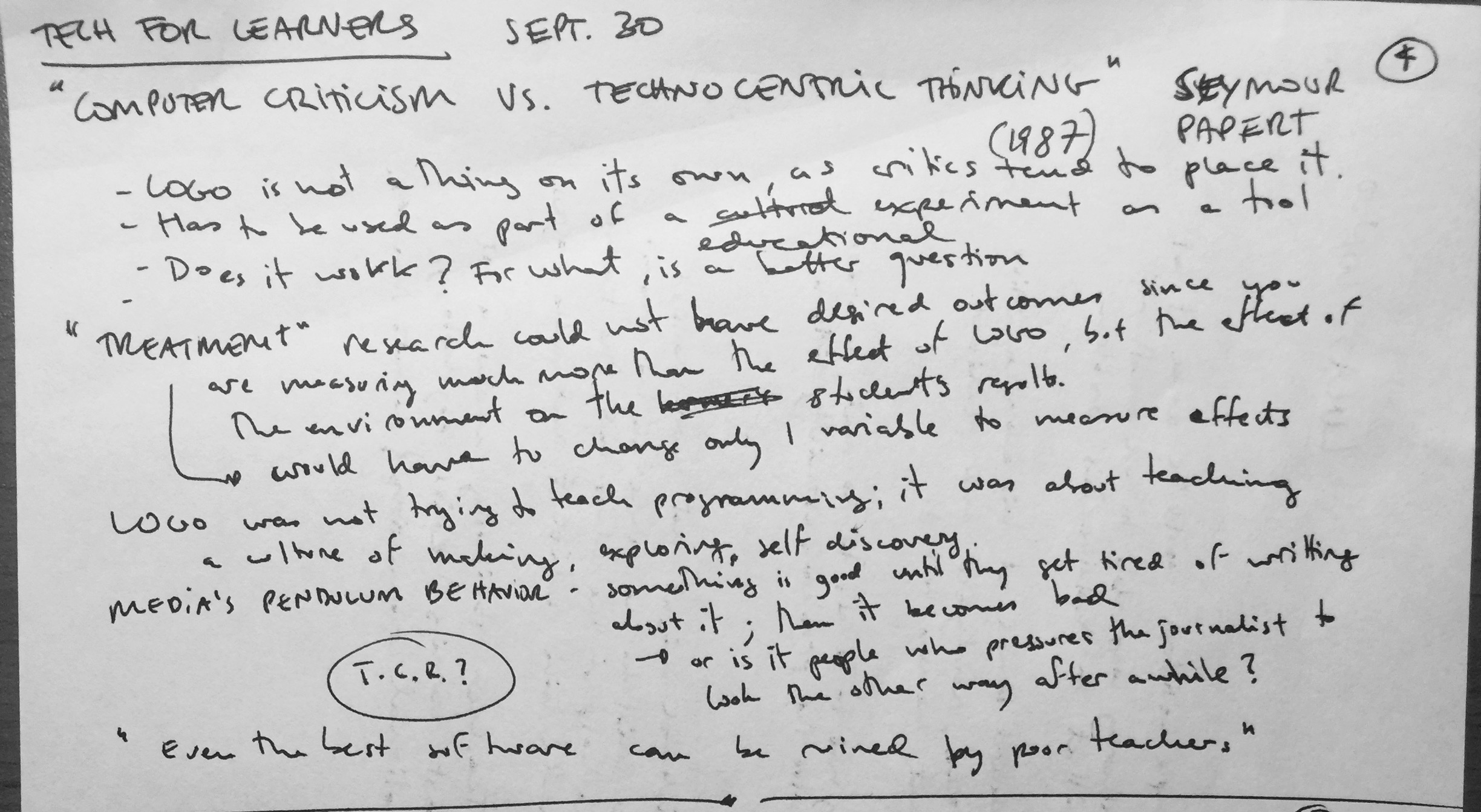 Response:
What are the big ideas in this chapter?
The big ideas in this chapter are that you need clear and measurable learning objectives in order to create an effective curriculum. You should start off knowing how you are going to identify the desired outcomes and measure them not only at the end, but during the entire process. Once you know the desired outcomes and how to measure them, you can finally decide how you will deliver and engage the learners in your experience effectively.
How do the authors challenge readers to think in new ways about designing for learning?
The challenge the author poses for me in particular lies in thinking as an assessor when designing a course. It does not feel natural to share something I am enthusiastic about in a manner that I must test the knowledge transference as part of my delivery strategy. The natural impulse is to get to the most interesting part of the topic as quickly as possible, laying down only the essential pieces before hand. The risk is loosing those who are not understanding along the way.
To think about how we are going to measure the outcomes of our topic as the leading part of the design process seems counter intuitive to me yet makes complete sense as a strategy.
How would this approach change the way designers design learning technologies?
This approach would change completely the way designers design learning technologies in the sense that the cadence of content delivery would have to change. Instead of delivering content through direct-teaching and then testing, the content would have to be reordered to accommodate for continuous evaluation and eventual backtracking to reinforce needed content. The evaluations themselves would not need to be all encompassing final tests but more straight forward check-points along the way. The tools themselves would be adapted to best measure for the desired learning objectives.
For some reason I see this approach much more related to designing a game. My father is always amazed when he sees someone playing a new game on their smartphone. "How do you know what you have to do in those games? How did you learn!?" It just happens right? No. The game designers have to very carefully present information in a way that the gamer/learner will be able to perform the task of playing the game effectively, performing well and with clear and measurable objectives.
How could we incorporate game design practices into education?
In class activity: 
Draw what Technocentrism means to you